The First AI Quote Generator
Boost Your Merch Sales: Craft Unique Quotes at Lightning Speed for Best-Selling Products
1
Niche
Search Your niche or Choose one from the gallery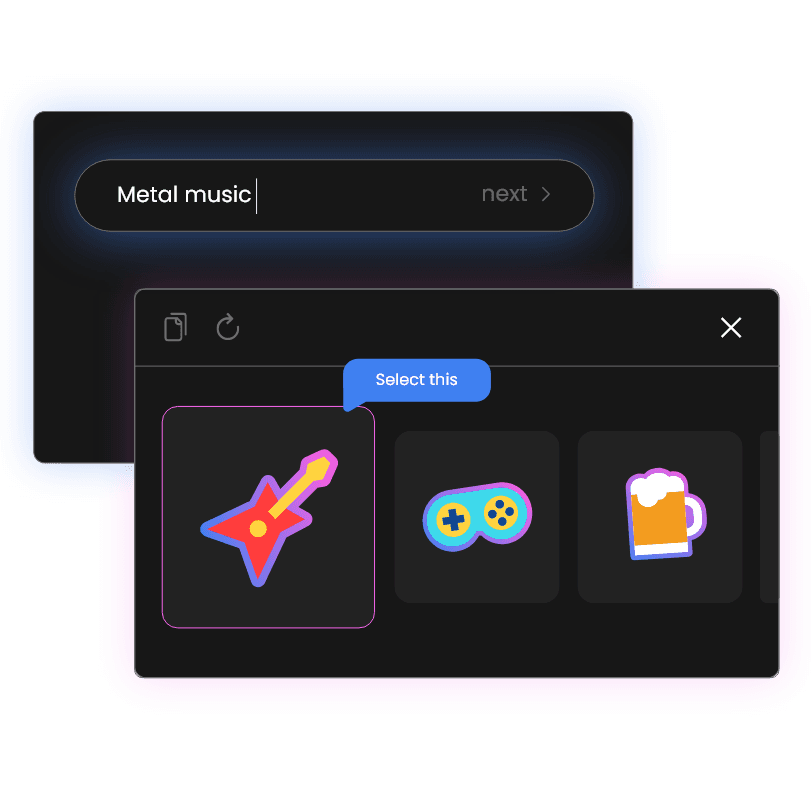 Generate niche-oriented taglines
Produce designs easier & faster. Save time and create taglines for your designs in a matter of seconds. Boost your merch business with phrases made for your niche.
Sell original & Safe Products
Ensure that your merch designs stand out from the competition with safe to use sayings. Our AI tool filters major trademarks on the phrases to ensure that your t-shirt quotes, or any trending product, are original and safe to sell online.
2
Mood
Select a mood to affect the tone of the quote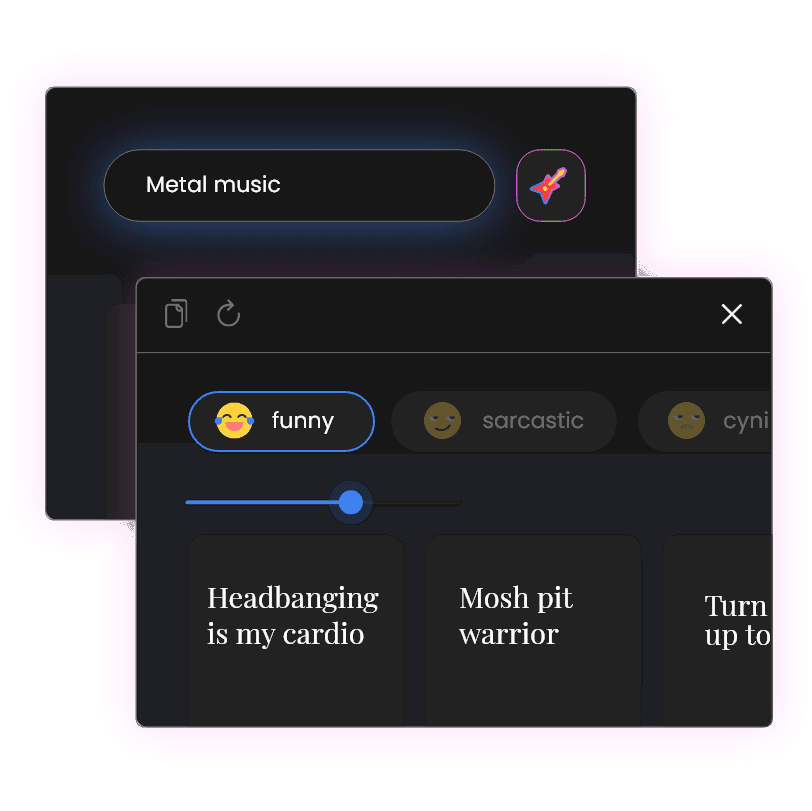 Mastering the Art of Customization
Outshine on every POD platform with your tailored designs. Fine-tune them to your specific audiences, niches and products. Control the mood, length and topic of the quotes generated to fit your designs.
Create catchy taglines
From funny to motivational quotes, make sayings for your t-shirts, mugs and favorite merch products that match with your store style and audience personality.
3
Copy
Copy Your quote and use in Your merch products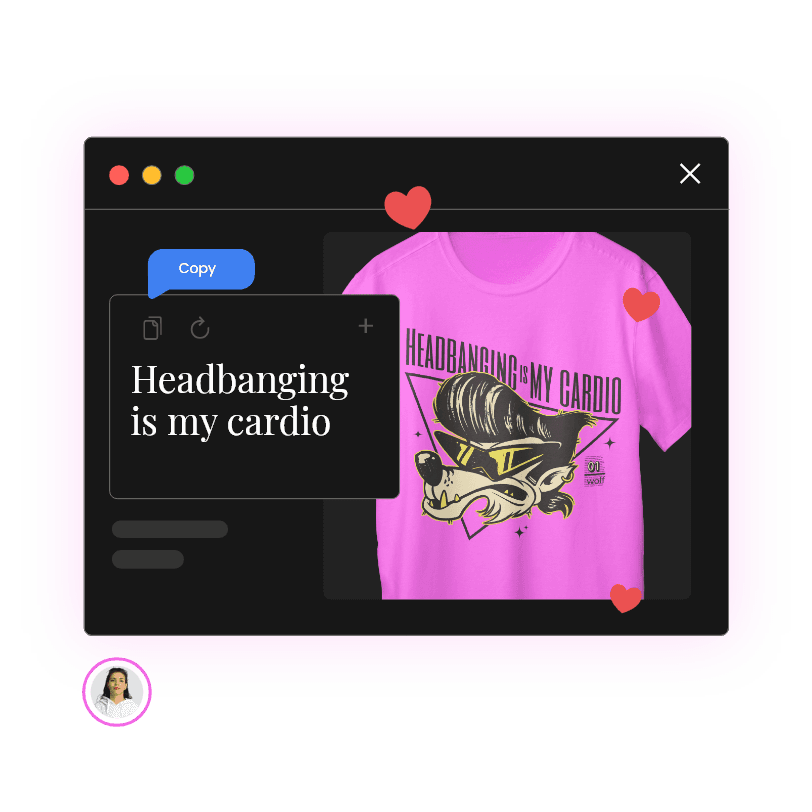 Endless Sayings with Infinite Uses
Discover an infinite source of quotes that you can use again and again - customize them for different products, adjust them and watch them drive your sales to new heights. Integrate it into your existing workflows.
Streamline Your Design Process
Download all the quotes at once and feed them faster in your templates to create dozens of different designs in no time. Click the "download" button and export all the new phrases in a txt file.
See what our users think
A great tool for generating quotes quickly. It's specially helpful for creating text for merch products as it can make a lot of text in a short amount of time.
Fantastic Designs
The tool is on point, I find it very easy to handle.The quotes are not repetitive and its trademark works well, something I value for my daily work. I find this tool very useful and personally wouldn't add anything else to it.
Invest and Grow
Thinking of quotes takes up a lot of time, and a product like this would help me focus more on other things rather than spending a while thinking of a good quote. I like how quickly I can click, or type, in my niche and instantly receive quotes.
Hypnotic Highs
I like how it helps me have inspo for my designs. The quotes it makes are high-quality and unique, and the tool is really easy to use.
David
I haven't seen a tool like this anywhere else. It's super simple and easy, makes original quotes and saves me a lot of time without needing to search and come up with quotes by myself.
Emily
It prevents creative block, helps in brainstorming quotes and can sometimes even give you a word you never heard in that niche.
Krish
The Quote Generator is a super easy to use online tool for generating t-shirt sayings and quotes for any merch Simply select your topic or enter your own, like cats or gardening. You'll now have generic quotes generated for this topic. You can now select different moods or quote lengths to get a more curated quote. Simply copy the quote and use it on your merch design!
To make a catchy tagline or funny sayings for shirts or other merch products simply log into your Vexels account and head over to the Quote Generator. Select your topic or niche, a mood, and your quote length, and our AI Tool will generate a variety of quotes just for you.
Our AI tool scans the internet for trademarked quotes, but to be 100% sure, please check your trademarks before selling anything using these phrases.